Изучение русского языка – это фантастическое приключение
Улучши твой русский язык – просто, естественно и в контексте!
Этот курс для тебя:

если у тебя средний уровень знания языка (А2-В2)
если ты хочешь узнать 5 золотых правил быстрого и эффективного изучения русского языка

 
Russian from the first day 

Course for absolute beginners! Level A1!

More than 300 minutes o

f audio and video material with dialogues and

exercises 

The entire course is in russian language and takes place online.
Improve your russian in 10 days 

This is a special 10-day program with

10 episodes total of 60 minutes accompanied by audio files (vocabulary + pronunciation) and PDFs

3 exercises are proposed for each lesson to allow you to evaluate your understanding

Bonus: 1 lesson with Ina (30 Minutes)

The course is for you – just buy me 10 times a coffee (one coffee a day) 🙂 
Learn russian with audiobooks and e-books

Course for inermediate level A2-B2

Рассказ «Дама с cобачкой»Антон Чехов

Аудиозапись 40 минут

Упражнения / Бонус – Приложение

Объяснение трудных слов (100 синонимов с объяснениями)
New podcasts and videos
Testimonials
Here's what our super students say
"Ich denke, dass die Methode des Lernens, die Sie vorgeschlagen haben, funktioniert. Das Wichtigste ist, jeden Tag Inhalte zu hören und versuchen zu sprechen. Ich mag Ihre Podcasts, weil sie authentisch sind."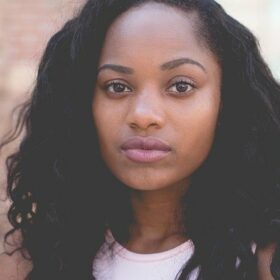 "I have been learning russian since few months. I can already see the results! The most important thing when you are learning a foreign language, is to learn every day. Every day you have to do something, listen to something, read, repeat and talk if you have the opportunity."
"Russian is not easy but you can learn it if you spend a little time each day. If you have motivation you're going to have good results very quickly. Thanks a lot for your engagement".
Improve your Russian with us!
Here are our tools to learn effectively while having fun:
Russian in context is free of advertisement
If you like the project and you would like to support it, you can consider buying us a coffee or two